A True Taste of Italy in Placerville
---
The dining experience at Amore Mio Italian Bistro is like being in Italy.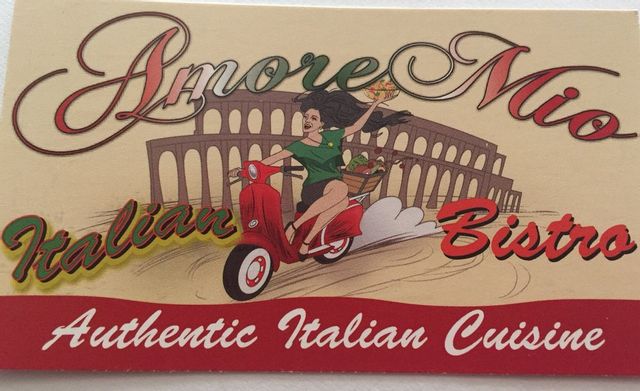 Amore Mio Italian Bistro opened last June in the Creekside Plaza just off of Main Street in downtown Placerville.  Walking into the Bistro is like walking into an intimate little out of the way spot in Florence, Venice or Rome itself.  The food is the star in this simply appointed restaurant and Mari and Sigrid, the owners, are the consummate hostesses attending to customers and adding that authentic Italian flair.   
Amore Mio has become a true partner in this community.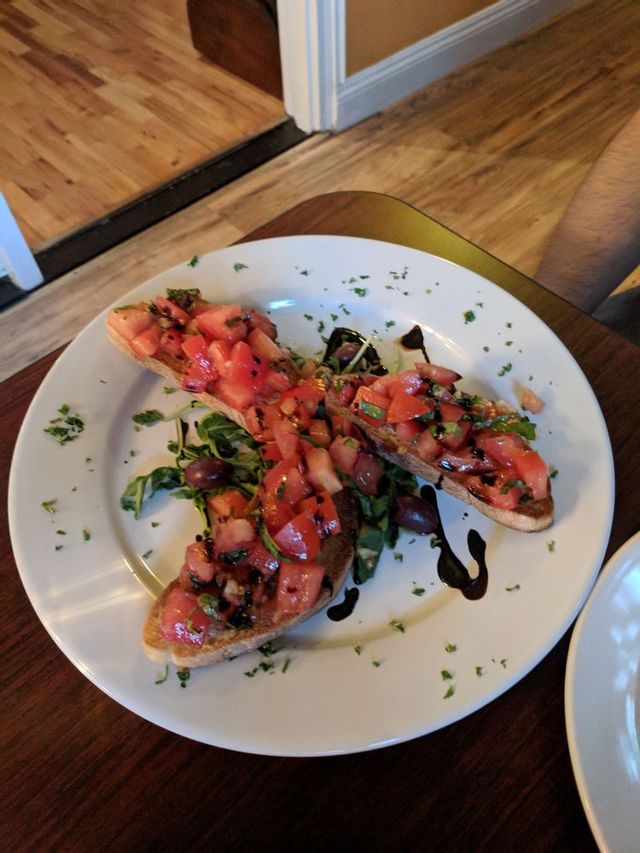 After the Campfire last November, Mari and Sigrid wanted to do something to help the families who lost so much in the Paradise area.  So, during the entire month of December, they decided to offer their customers a complimentary bruschetta appetizer when they made a donation to the cause.   That effort raised nearly $1,000!  This money was presented to the El Dorado Community Foundation last week and has been added to the over $100,000 raised by the larger community. The North Valley Community Foundation received these funds and they will be distributed directly to the families in need in Paradise and surrounding communities.  
An Invitation to lunch....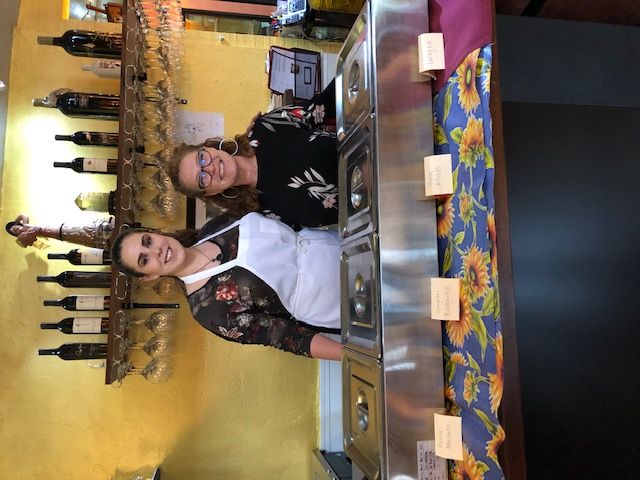 I was invited to lunch at Amore Mio last week to pick up the money raised and I learned that they had recently started doing a pasta bar for lunch.  They offer Spaghetti Bolognese, Penne Alfredo with chicken, Penne Marinara, or, my favorite, Meat Lasagne. It comes with salad and bread and the cost for one entree is only $10.50 or the all you can eat pasta bar is $13.50.  They also offer lunch prices on pizzas and drinks.  It was a lovely, delicious and affordable break in my day.
Plan your visit to Amore Mio soon!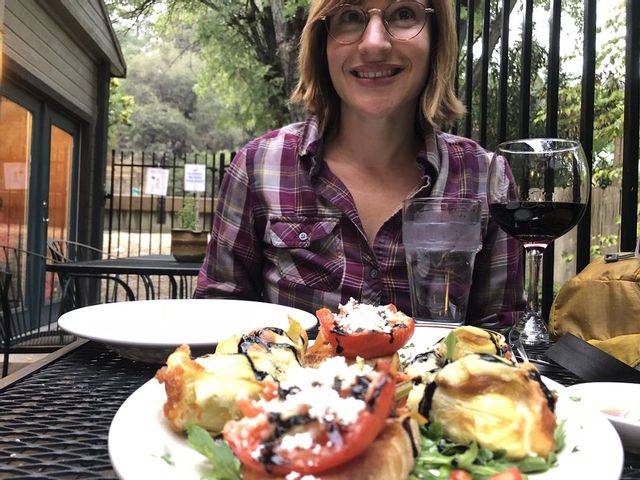 The Bistro is open Tuesday through Saturday for dinner from 4:00pm to 8:30pm and for lunches on Thursday, Friday and Saturday from 11:00 to 1:30.  Reservations are recommended and you can call them at 530-303-3148.  The address is 451 Main Street #8 in the Creekside Plaza in downtown Placerville.