Oktoberfest 2019 Is Coming To Downtown Placerville With New Technology, Wiener Dog Races, Food, Beer, and More!
in
oktoberfest
---
Get ready for your favorite Oktoberfest traditions and events with some new twists!
We are proud to present our 9th annual Oktoberfest and we are excited to be partnering with Kilt and Cork for this most special event!
We sat down for a chat with the event's co-organizer and promoter, Russ Reyes (the personality and founder behind Kilt and Cork) to learn more about what attendees can expect at this years Oktoberfest.
Russ is a big Oktoberfest fan but he says he is first and foremost a fan of El Dorado County and everything it has to offer.
What is Oktoberfest?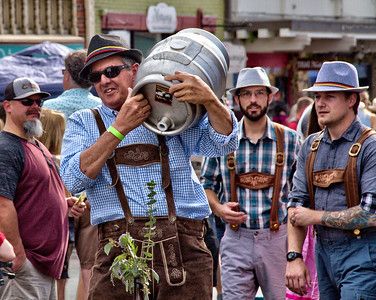 Oktoberfest is a celebration of Fall, but with a German flare - it's all about German food, culture, and beer.
Placerville's Oktoberfest is a FREE family event, with lots of entertainment, food, and fun.
Did we mention it's also a beer festival?
Some of our favorite local breweries will be there pouring their locally produced craft beers. Breweries include: Jack Russell Brewery, Outbreak Brewing, Old Hangtown Brewing Company, Solid Ground Brewery, Hwy 50 Brewery, Lost Coast Brewing Company (they'll be serving their Scotch Ale), and BarmHaus Brewing Company. 
What is the Wiener Dog Race?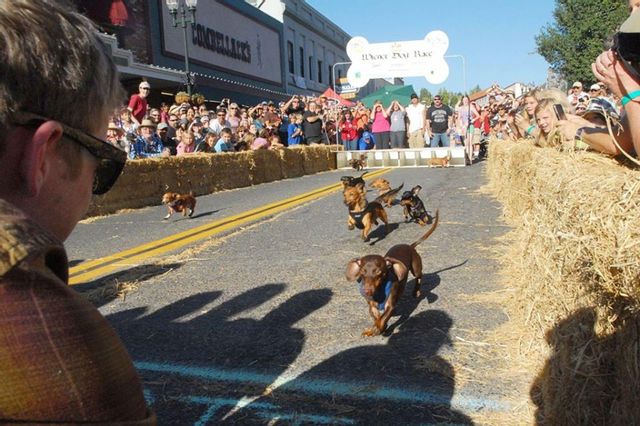 The Wiener Dog Race is our signature event and if you haven't seen it, then you really must come this year! It's awesome watching these little dogs run up and down the course. 
Everyone LOVES the Wiener dog races!!!
Our partnership with El Dorado High School has made viewing the event so much more enjoyable with their bleachers.

This year, Animal Outreach of the Motherlode is helping with the race and the funds raised will help provide spaying and neutering services as well as many other programs for the animal community of the Mother Lode.
Be sure to get a good seat and make a donation to the Animal Outreach program!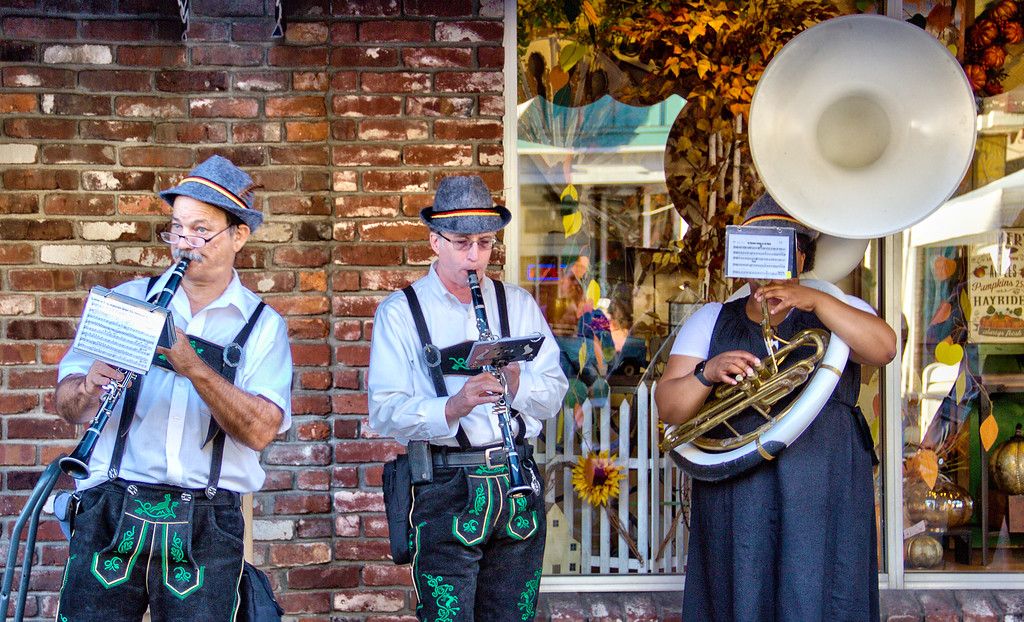 What are some other highlights of this year's event?
There will be traditional German activities and contests like the stein holding contest where the contestants compete to see who can hold a full liter of beer in a large glass mug for the longest amount of time. 

Another favorite is the the Das Boot contest where contestants compete drinking beer out of a boot shaped mug. It's really funny because people who have never done it before can be surprised with a splash ending!
The Grand Isle Fire Brigade Street Band will be returning and performing up and down the venue playing traditional German songs and the Stammtische El Dorado, the local German Club, will be there selling pretzels and sharing their love of all things German!
There will be lots of German food, too, with John Sanders from Old Town Grill, Ed and Jerry of Brat Envy, and Casey King of the Butcher's Kitchen all set to go on the street.  
This year we are improving the Family Friendly Zone and it will be located in the parking lot near the courthouse. We will have a Pump and Splash zone, face painting, and other child and family friendly activities.
And of course we will have two wine garden locations sponsored by 1850 Wine Cellars and Mediterranean Wineries.  
What do you need to know about getting into the Oktoberfest?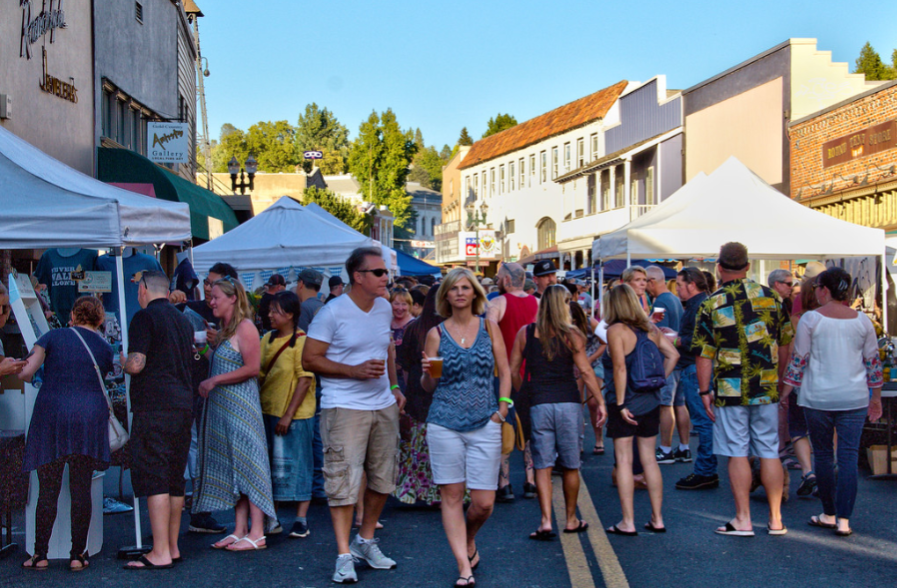 The event is free to enter! But to enjoy the food and beverages, you will need to register...

This year we will be using RFID (Radio Frequency Identification) to allow patrons to avoid long ticket lines and simplify the food and beverage purchasing experience.
RFID is a wristband that people can use to buy food or beer from the vendors.
The two main benefits are that it helps us positively identify everyone who is 21 (very important) and it makes it a seamless and fast experience for the Oktoberfest patrons. 

Attendees will get their wristbands when they check in, they'll load it with however much money they'd like (we suggest $40), and then when they go get a beer or food from the vendors. All they need to do is order, swipe their wristbands, and enjoy.

They don't have to wait in line for beer or food tickets, they don't have to worry about having cash or atm cards to pay the vendors, all they have to worry about is having a good time and enjoying the event.
You can reload the wristbands quickly and easily at the main check-in and  there will be people roaming around the event who will be able reload them for you as well. Just look for the people in the bright t-shirts.
People can still use cash, but it has to be loaded onto their wristband. The wristband is like a cashless wallet and it only works when you are near the scanner. It's safe to use and easy for the vendors.
We think this will be a positive experience for everybody and help eliminate lines and wait times.
Can people register in advance of event day?
Yes! And we highly recommend it! There will be a will-call line at the entrance and those who have pre-registered will have expedited access to the event. 
PLUS, when you pre-register/pre-load with $40, you'll get a free 12 oz. beer stein! On the day of the event, the steins will be selling $15 each.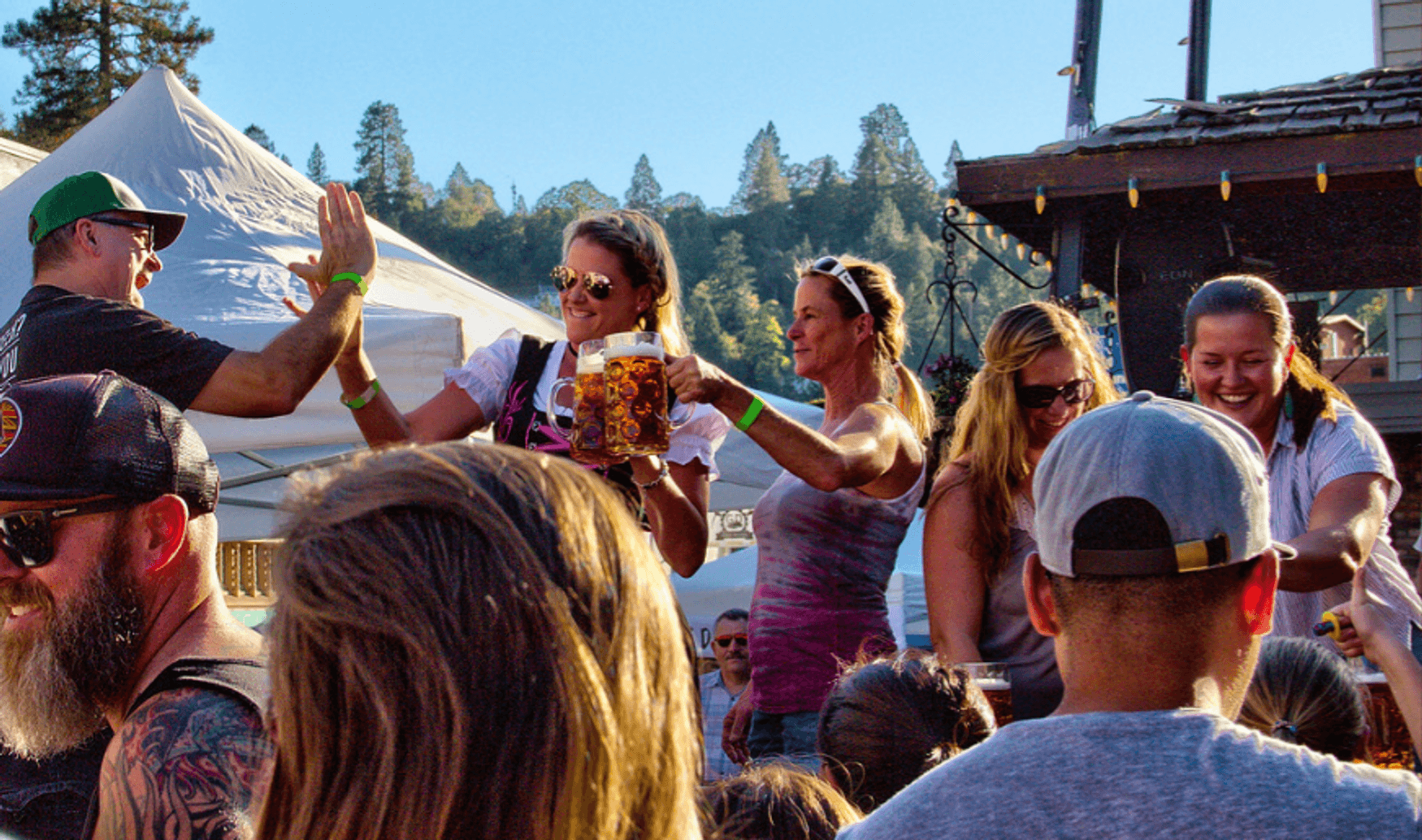 Be sure to Save the Date and meet us on Main Street for a Taste of Bavaria!
---
Saturday, October 19th from 3pm to 9pm
FREE to attend!
---
---